Hi my fellow Blondies!
I see you, and I feel you during this pandemic.
Blondes are one of the most high maintenance shades that are out there and with your clients being unable to visit your salon, may be experiencing some shade change and/or lack of that brilliant light reflection they are so used to with Goldwell. Well I've got news for you! Goldwell has them covered in and out of the salon!
Some of my most favourite products to send home with clients are those that will keep their blondes nice and fresh as the day they walk out of the salon. Offering your clients at home hair maintenance not only keeps your work looking fresh and fabulous, but keeps your clients happy with their amazing blonde locks!
Goldwell's Dual Senses Color Revive Color Giving Conditioners are a must take home! These color giving conditioners add the right amount of tonality, shine, and suppleness back into those blondes in under 5 minutes! My favourite is "Icy Blonde" it keeps my hair from losing its cool tone from different factors (ie. well water, environmental stressors, lack of being able to visit the salon!)
Another absolute favourite stylist tool I use in salon, then retail to clients is Goldwell's Soft Color. Soft Color is a demi-permanent foam color, that you are able to retail clients so they can apply on their own at home. Soft Color is available in many different shades, blonde obviously being one of my top sellers. 10P +10V ( just the same as in Colorance) gives your clients the ability to be able to tone their hair at home, in between salon visits, or again in this case during a pandemic!
Some exciting Goldwell Education news that I am able and so proud to be able to share here on Kelly's online platform for all you fellow stylists is a program that I have created alongside a special fellow Goldwell Artist and Friend Michael Shire called "Blonde Ambition".
Blonde Ambition is a jam packed one day hands on program that goes through the entire Goldwell lightening Portfolio in detail. We share Artist tips + tricks along the way, while giving you the foundational knowledge of what Goldwell has to offer so you are able to be more confident behind the chair as a stylist.
Goldwell lighteners, TopChic, Colorance and Elumen are all explained in detail plus how you can use them with your clients to achieve amazing color results with confidence. Check for dates and contact your Kao Account Executive for more details.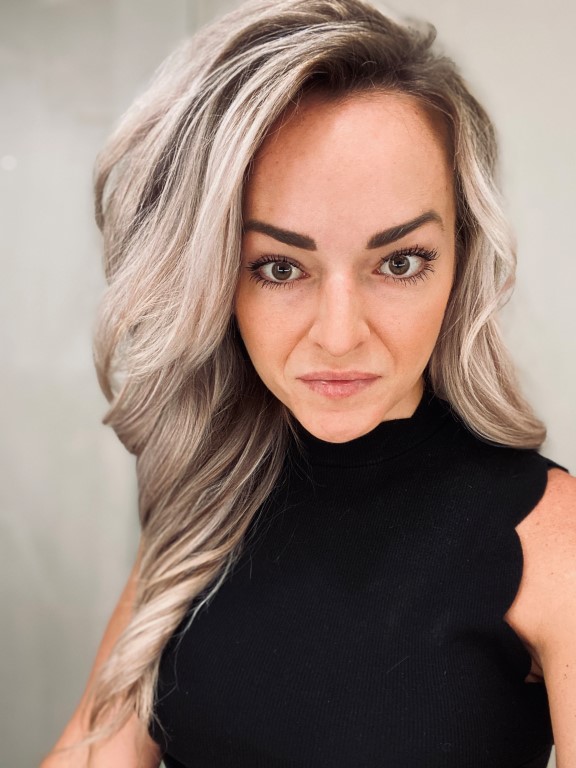 I look forward to meeting you along your Goldwell journey, stay safe friends, we're all in this to support each other.
#creativityneverstops
Xx Monica Hastings 
Goldwell Education Team